AMERICAN GUINEA HOGS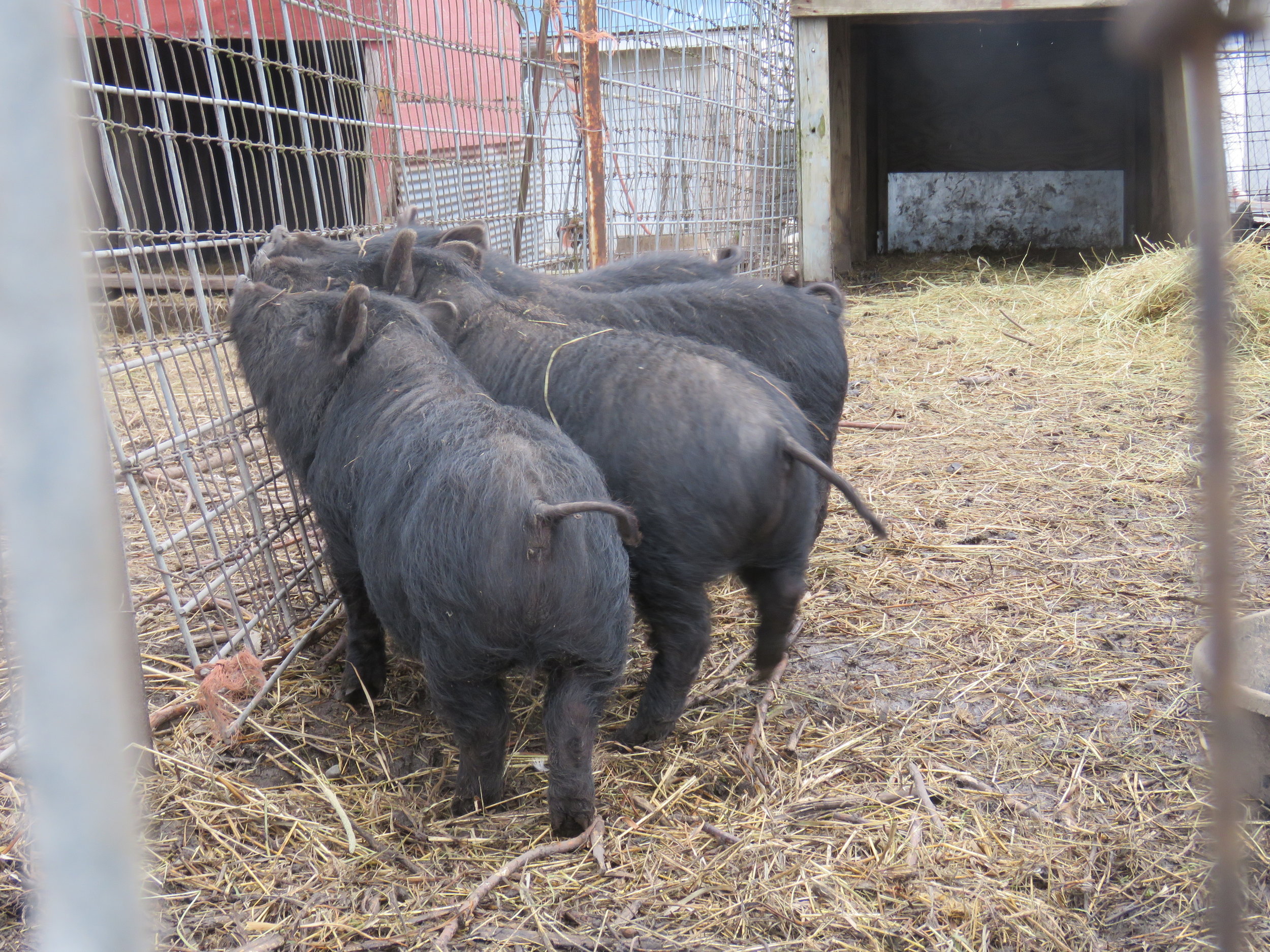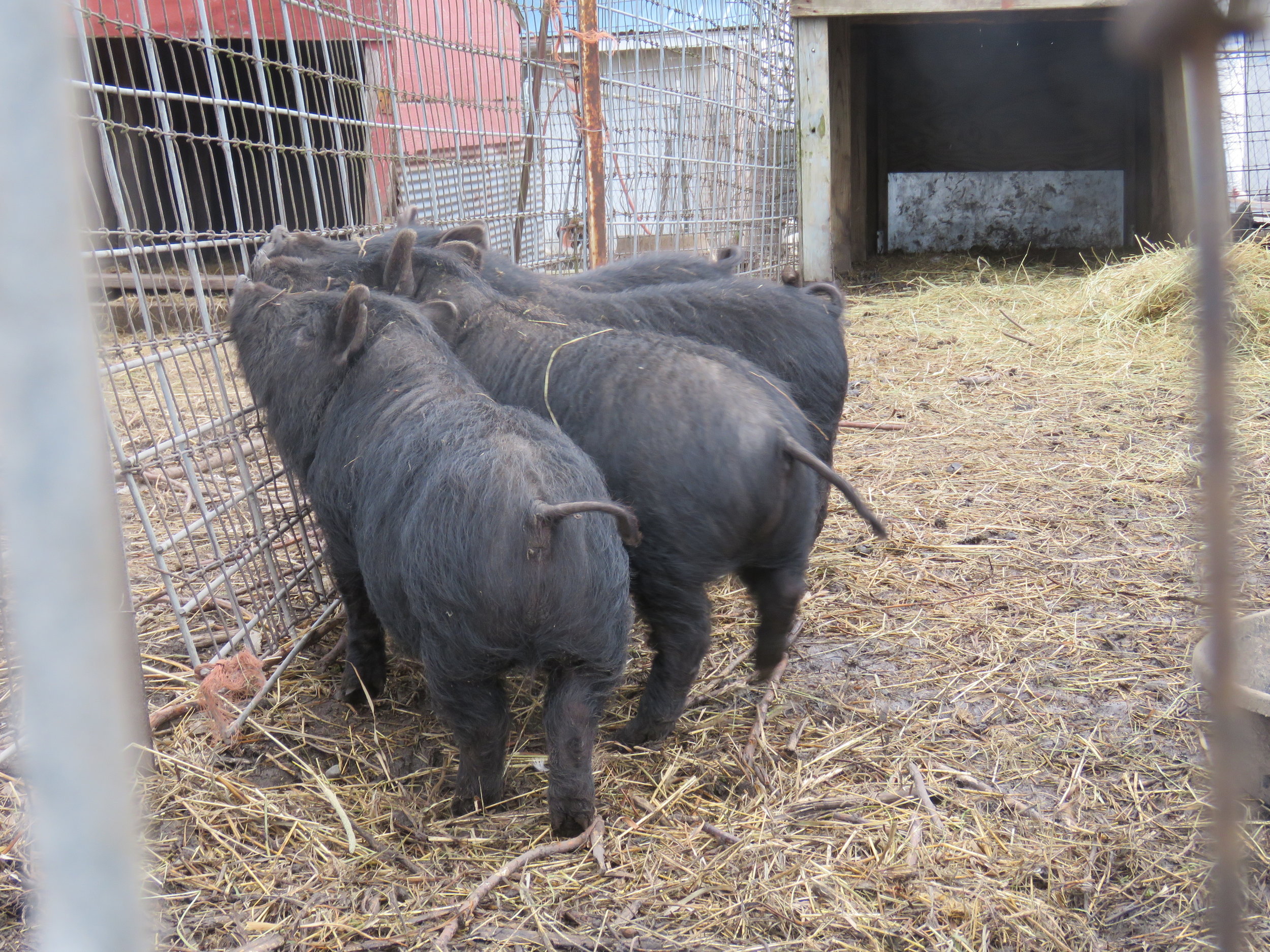 AMERICAN GUINEA HOGS
$32 Hog under one year
Hogs under one year are $2.50 per pound with a minimum of $100.
$42.50 Hog 1-2 years
Hogs 1-2 years are $2.00 per pound with a minimum of $150.
$85 Hog over 2 years
Hogs over 2 years are $1.00 per pound.
$75 Registered Hog of any age
Registered hogs are $200. Add $25 if going out of state to cover the health certificate..Balance due when hog is picked up.
You are making a deposit to reserve your hog. The balance is due at pickup. Cost of processing is not included.
Please contact us specifying whether you prefer/need a female, intact male, or barrow (castrated male).
Pickup is at the farm only; shipping and delivery is not available.